Apply to be a 2023 Vendor
Take your brand to new heights at Canada's most visited outdoor holiday market
Are you a talented and innovative artisan, maker, crafter or a creator of delicious food looking for a unique opportunity to showcase your products at one of Canada's most enchanting winter destinations?
Look no further! The Distillery Historic District is searching for premier merchants to be a part of The Distillery Winter Village.
Thursday, November 16 - Sunday, December 31, 2023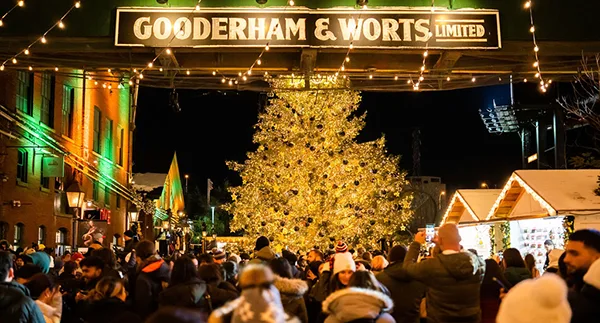 Why you should apply: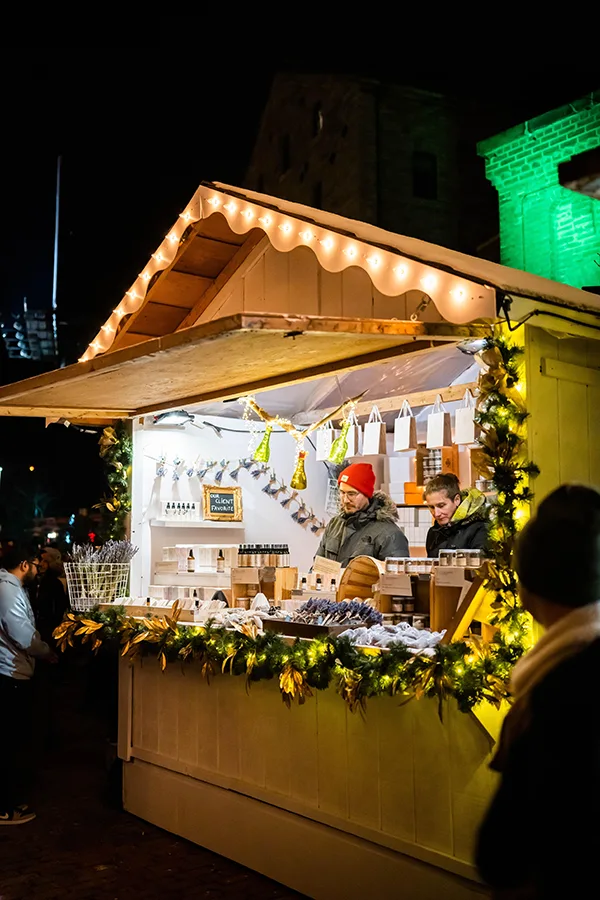 The Distillery Winter Village attracts over 750,000 visitors from near and far, all seeking an unforgettable holiday experience.

With its picturesque setting, cobblestone streets, charming Victorian-era buildings, festive decorations and breathtaking 50-foot Christmas tree, your cabin will be nestled amongst a winter wonderland.

We employ a comprehensive promotional strategy to ensure maximum exposure for The Distillery Winter Village and its vendors that includes:

Several strategic news, TV, radio, and online media moments throughout the six and a half week event

Non-stop social media support and amplification

Email newsletters

Radio ads

Newspaper ads

Leveraging our official event sponsors and key partner networks to further amplify messaging
Just look at our numbers:
Over 750,000 annual visitors from around the world

1.7 billion audience reach through media relations (we garnered media coverage in Toronto, across all of Canada, the U.S., and globally!)

120,000 followers on social media with a highly engaged base

30,000 subscribership to our newsletter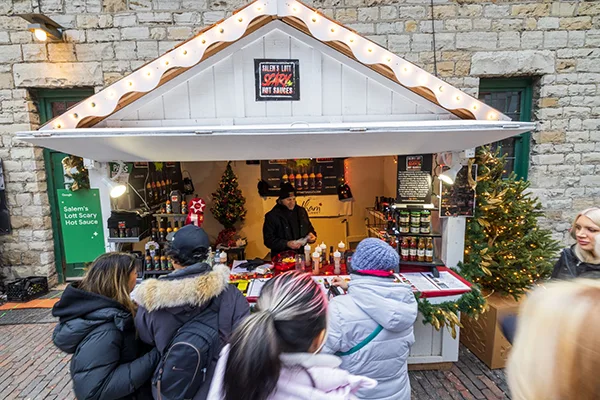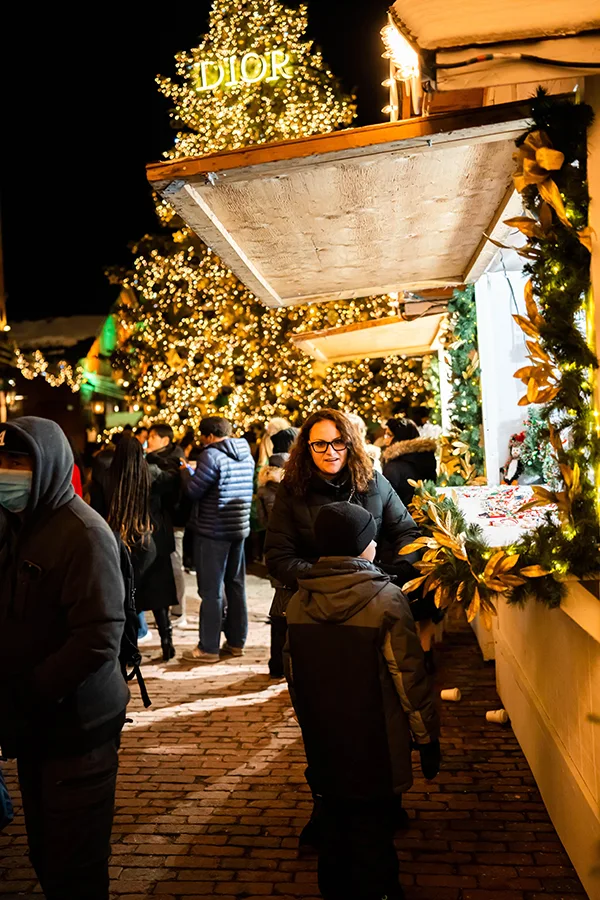 A specially designed, heated wood cabin, in a variety of sizes, set up on our iconic cobblestone streets within Canada's best attended outdoor holiday market.

A merchant terminal will be provided; you simply need to bring product, staff, decor and warm socks..

Featured on our social channels and newsletter.

PR opportunities, when applicable, prior to and during the event.

Exhibitor badges for you and your staff.

Complimentary tickets to offer to your loyal customer base.(limited)

A comprehensive vendor toolkit and direct access to our events team who can help you prepare.

Access to an enviable customer base at one of Canada's most iconic sites (with our 70+ year-round local shops, restaurants and cafés, galleries and theatres, The Distillery District attracts more than 2 million shoppers, diners and tourists a year from around the world).

Access to a 20 amp electrical outlet; additional electrical service is available for a fee.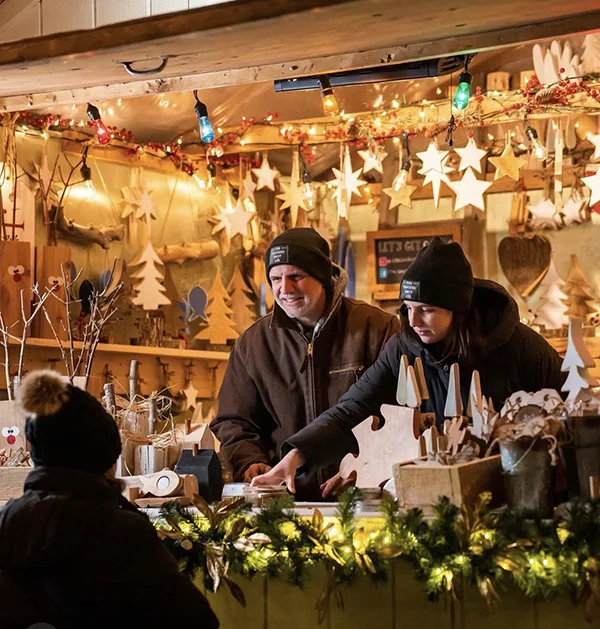 Approved vendors must commit to attending and staffing your booth for the entire duration of the event, November 16 - December 31, 2023 (snow, rain, cold or shine) and be able to supply adequate inventory. Hours of operation are:

Monday - Thursday, noon - 9PM; Friday and Saturday noon-10PM; and Sunday noon to 9PM. Closed Christmas Eve and Christmas Day. Open New Year's Eve until 11PM.

Approved vendor booths must adhere to Toronto Public Health guidelines of cleanliness, proper sanitation, and adequate lighting and signage, and must be pre-approved by The Distillery District. Food vendors will need to be inspected and receive a "Green Pass" to operate and will be inspected daily for food safety.

Approved vendors must not sell directly competing merchandise as our full-time retailers at The Distillery District, as to offer a unique shopping experience for the holiday market.

Approved vendors must carry their own liability insurance ($5 Million), as they will not be covered by The Distillery Historic District's insurance. Proof of valid insurance is required and must be presented in advance to The Distillery Events Team.

All sales must be made through the provided merchant services terminal. These sales will be deposited into The Distillery Winter Village account. A portion of vendor sales will be collected and retained as rent (minimum amount required), and the remainder of sales will be paid to the vendor on a weekly basis. Upon approval of vendor application, a deposit is also required.

Approved vendors will be responsible for their own expenses including but not limited to: customized booth signage and décor, staffing, propane, cleaning, kitchen equipment, liability insurance, parking, and transportation.

Approved vendors agree to support the promotion of their participation as a vendor at The Distillery Winter Village via word of mouth and social media or other promotional/marketing means. As we must each do our part to ensure success of the event, your digital presence will be considered in our selection process.